Boc-D-Glutamine
Boc-D-Glutamine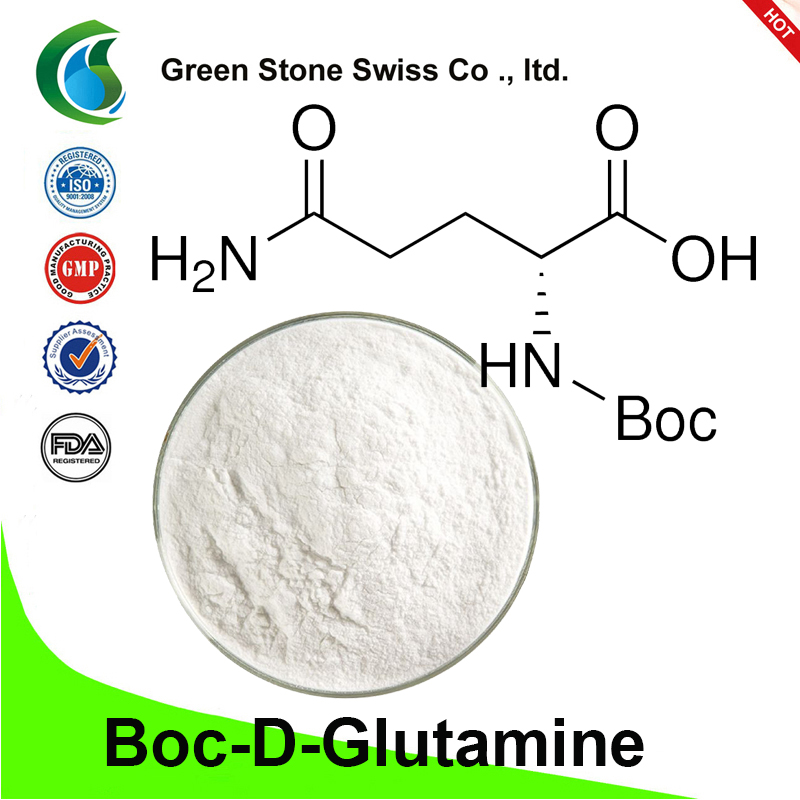 Synonyms: N-(tert-Butoxycarbonyl)-D-glutamine; Boc-Gln-OH
CAS No.:  61348-28-5
Molecular Formula: C10H18N2O5
Formula Weight: 246.26
Melting point: 117-119°C
Boiling point: 389.26°C (rough estimate)
Density: 1.2430 (rough estimate)
Assay: 99%min
Appearance: white powder
Effects:
1.Growing Muscle 
2. Increasing strength and endurance
3. An important fuel for the immune system, which can enhance the function of the immune system
4. Participating in the synthesis of glutathione (an important antioxidant)
5.Improving brain function
Product Description:
The product is used as a nutritional and flavouring supplement in food processing. In addition, L glutamine is an important nutritional supplement for bodybuilding and bodybuilding enthusiasts. It is the most abundant free amino acid in muscle, accounting for about 60% of the total free amino acid in human body. The fasting plasma glutamine concentration was 500-750umol/L. Under the stress state such as disease, nutrition state not beautiful or high intensity motion, the organism's demand of glutamine increases in a short time, as a result the body itself cannot satisfy its own need.
Storage : 0 to 4°C (Freeze)
Please

at any time if you are interested in Boc-D-Glutamine.
If you want to know about Boc-D-Glutamine price , please call our Customer Services Hotline +86 592 5365887 or send the email to sales@medicinerawmaterials.com.



 After send online enquiry, we will reply you as soon as possible, if not get any response on time please contact us by Tel or Email.
Email:
sales@medicinerawmaterials.com
Tel: +86 592 5365887
WhatsApp: +86 189 6515 7632
Leave a Message
We will contact you within 24 hours.
You may also be intersted in these products.