Methylergometrine Maleate
Methylergometrine Maleate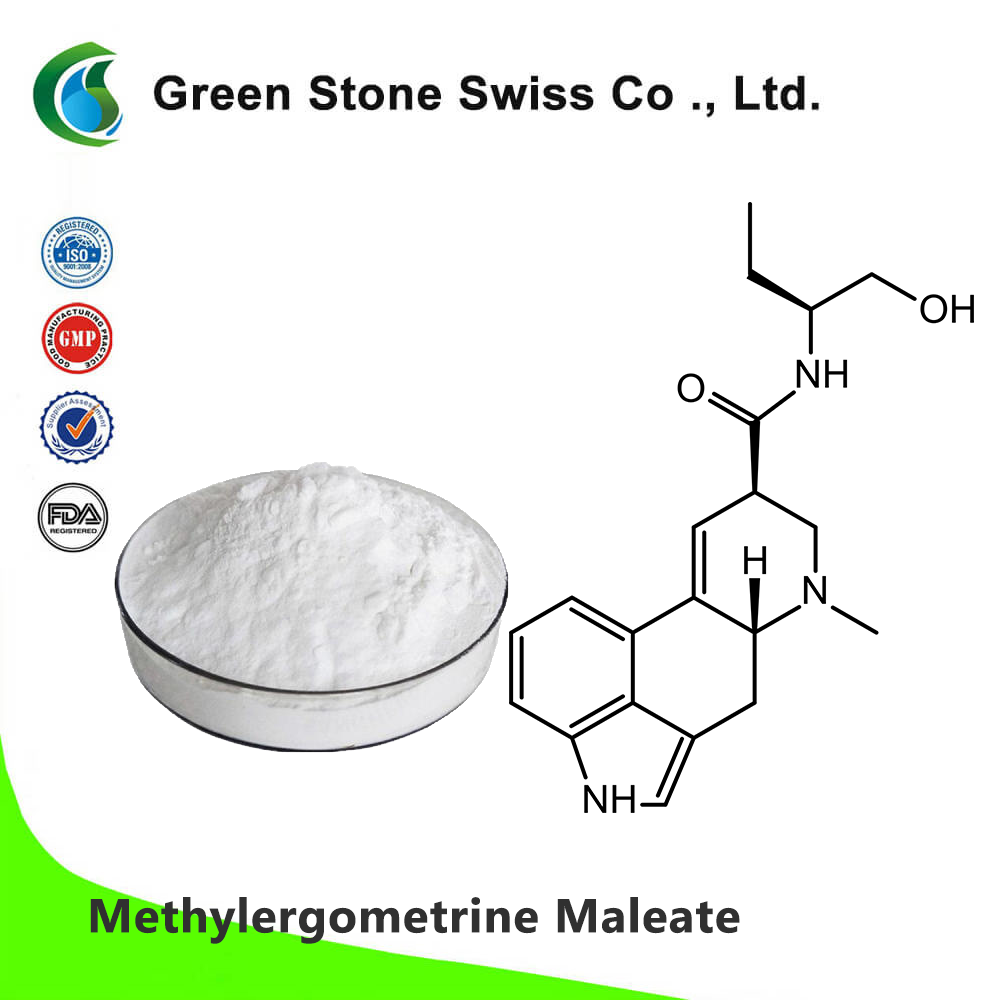 CAS NO.: 57432-61-8
Molecular Formula:C20H25N3O2.C4H4O4
Molecular weight:455.51
Methylergometrine maleate Usage: Methylergometrine maleate belongs to a class of medications called uterotonics, which are used to contract the uterus and help control bleeding after childbirth.
Appearance: White Crystalline Powder
Description Methylergometrine Maleate(Methergine)
Methylergometrine maleate, also known as Methergine, is a medication used to treat postpartum hemorrhage (PPH), a potentially life-threatening complication that can occur after giving birth. In addition to its use in treating PPH, methylergometrine maleate may also be used to manage other obstetric conditions, such as preventing or treating atonic uterus (a condition in which the uterus becomes weak and fails to contract properly) and controlling bleeding after a miscarriage or abortion.
Purity:≥98% (HPLC)
Stability:Stable
Shelf life:2 years
Please

Request a quote for Methylergometrine maleate.
If you want to know about product Methylergometrine Maleate price , please call our Customer Services Hotline +86 592 5365887 or send the email to [email protected].



Welcome to contact us
We sincerely welcome friends from all over the world to contact us. ​After sending an online inquiry, we will reply to you as soon as possible. If you do not get any response on time please call us.
We are committed to meeting customers' unique needs by providing comprehensive and professional service, enjoying a good reputation among our business partners and customers for high-quality products, excellent after-sales services, competitive prices, and prompt shipping.

Our Sales Director
Company Culture
Our orientation:
Supplying safe and efficient ingredients and formulas for cosmetic and nutritional products.
Our mission:
Offering the best product design to customers with natural and high-quality raw materials.
Our values:
Honesty  Profession Win-win Cooperation
You may also be intersted in these products.