Cefbuperazone
Cefbuperazone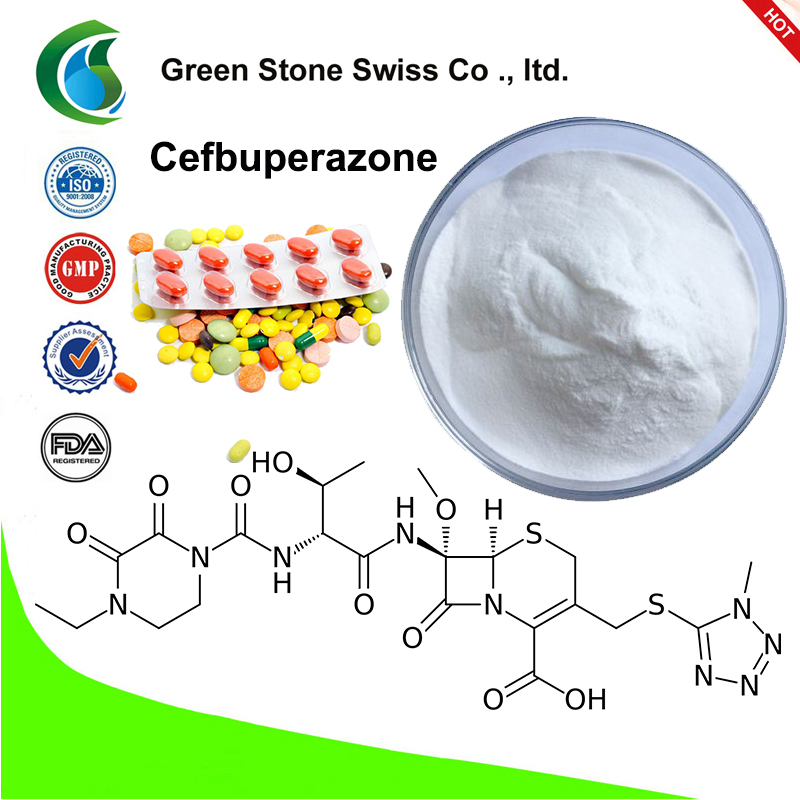 CAS NO.: 76610-84-9 
Molecular Formula: C22H29N9O9S2
Molecular weight: 627.648
Appearance: White Powder
Water content: Not more than1.0%
pH: Between4.0~6.0
Heavy metals:  Not more than 10ppm
Arsenic:  Not more than 2ppm
Absorbance(265nm):  Between255~285
Sulphated ash: Not more than 0.2%
Specific optical Rotation:  Between +48°~ +56°
Purity:  NLT99.0%
Application: 
Used to cure Septicemia, chronic bronchitis, pneumonia, pulmonary purulent disease, endocarditis, cholecystitis caused by sensitive bacteria such as Escherichia coli, Serratia, common and exotic proteobacteria, Haemophilus influenzae, pneumococcal bacteria , peritonitis, cystitis, etc. 
Description:
Cefbuperazone is a semisynthetic second-generation cephalosporin with antibacterial activity. Cefbuperazone binds to and inactivates penicillin-binding proteins (PBPs) located on the inner membrane of the bacterial cell wall. PBPs are enzymes involved in the terminal stages of assembling the bacterial cell wall and in reshaping the cell wall during growth and division. Inactivation of PBPs interferes with the cross-linkage of peptidoglycan chains necessary for bacterial cell wall strength and rigidity. This results in the weakening of the bacterial cell wall and causes cell lysis.
Storage:  Store in a tightly closed container at low temperature.
Please

at any time if you are interested in Cefbuperazone.
If you want to know about Cefbuperazone price , please call our Customer Services Hotline +86 592 5365887 or send the email to sales@medicinerawmaterials.com.



 After send online enquiry, we will reply you as soon as possible, if not get any response on time please contact us by Tel or Email.
Email:
sales@medicinerawmaterials.com
Tel: +86 592 5365887
WhatsApp: +86 189 6515 7632
Leave a Message
We will contact you within 24 hours.
You may also be intersted in these products.