Clarithromycin
Clarithromycin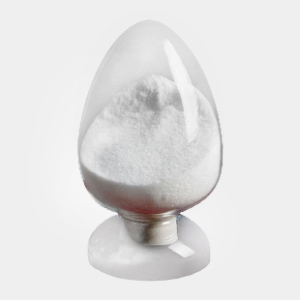 CAS : 81103-11-9
Molecular formula : C38H69NO13
Molecular weight : 747.953 g/mol
Appearance :Offwhite crystalline powder
Uses:
Belong to macrolides antibiotics, used in the treatment of upper and lower respiratory tract infection, subcutaneous soft tissue infection,etc.
Product Description :
Clarithromycin is a macrolide antibiotic used to treat pharyngitis, tonsillitis, acute maxillary sinusitis, acute bacterial exacerbation of chronic bronchitis, pneumonia (especially atypical pneumonias associated with Chlamydia pneumoniae or TWAR), skin and skin structure infections. In addition, it is sometimes used to treat Legionellosis, Helicobacter pylori, and lyme disease.
Please

at any time if you are interested in Clarithromycin.
If you want to know about Clarithromycin price , please call our Customer Services Hotline +86 592 5365887 or send the email to sales@medicinerawmaterials.com.



 After send online enquiry, we will reply you as soon as possible, if not get any response on time please contact us by Tel or Email.
Email:
sales@medicinerawmaterials.com
Tel: +86 592 5365887
WhatsApp: +86 189 6515 7632
Leave a Message
We will contact you within 24 hours.
You may also be intersted in these products.