Citrus Seed Extract
Citrus Seed Extract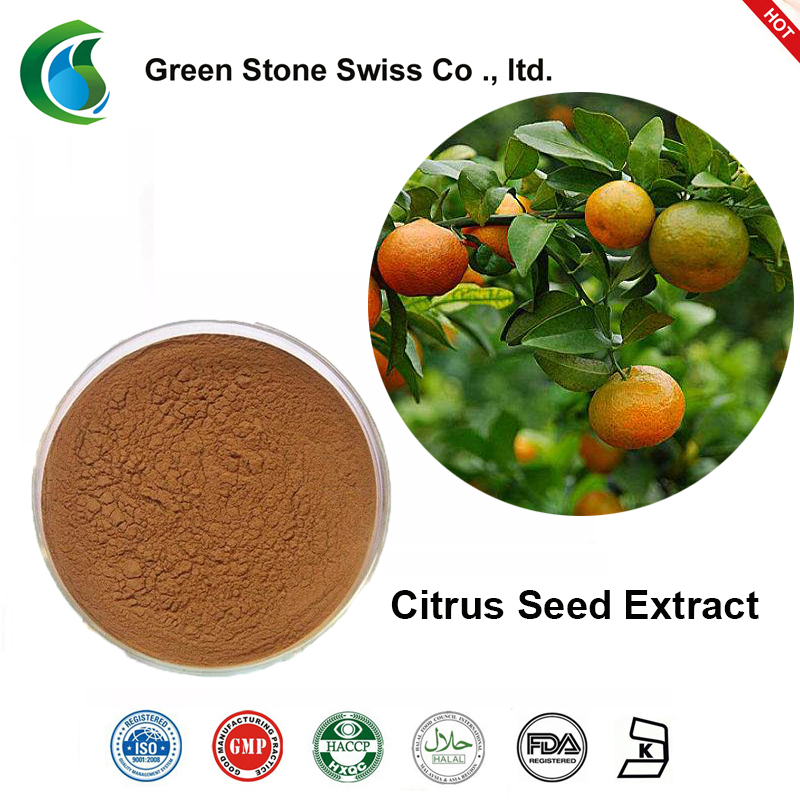 Used Part: Seed
Active Ingredient: Naringin, Naringenin, Flavonoid, Nomilin,Limonin
Specification:10%~98% Flavonoid
Test method: HPLC 
Appearance: Brown Yellow Powder
Product Description:
Citrus Seed Extract is rich in vitamin B1, vitamin B2, vitamin C,etc.. It can help digestion, clean stomach, promote appetite. Citrus extract reduced cholesterol and blood pressure in rats.Citrus extract has anti-inflammatory effects
Both naringenin and hesperidin, which are the aglycones of naringin and hesperidin, occur naturally in citrus fruits. Naringin exerts a variety of pharmacological effects such as antioxidant activity, blood lipid lowering, anticancer activity, and inhibition of selected drug metabolizing cytochrome P450 enzymes, including CYP3A4 and CYP1A2, which may result in drug interactions.
Shelf Life: 2 years when properly stored
Storage: 
Stored in cool & dry place
Kept away from strong light and heat
Package 25kg/drum
Please

at any time if you are interested in Citrus Seed Extract.
If you want to know about Citrus Seed Extract price , please call our Customer Services Hotline +86 592 5365887 or send the email to sales@medicinerawmaterials.com.



 After send online enquiry, we will reply you as soon as possible, if not get any response on time please contact us by Tel or Email.
Email:
sales@medicinerawmaterials.com
Tel: +86 592 5365887
WhatsApp: +86 189 6515 7632
Leave a Message
We will contact you within 24 hours.
You may also be intersted in these products.