Red Grape Skin Extract
Red Grape Skin Extract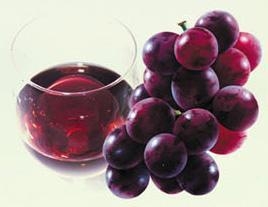 Part of the Plant Used: Skin
Application:
Grape Skin Extract can be widely used in fruit-flavoured beverages, beverages of fruit and vegetable juice(pulp),frozen drinks(edible ice excluded), soda pop,candy,cakes,jelly,jam,imitation wine.
Product description:
It is a natural food color extracted from the peel of grape through concentration, filtration, refining and sterilizing processes. Its main composition is anthocyanins. It is a red purple liquid or powder which is easily dissolved in water and water-alcohol solutions. Its hue will be affected by various pH values: red purple in acid, dark blue in alkaline. It has high heat and light resistant. 
Storage: keep away from air, light and heat, and store in cool condition.
Please

at any time if you are interested in Red Grape Skin Extract.
If you want to know about Red Grape Skin Extract price , please call our Customer Services Hotline +86 592 5365887 or send the email to sales@medicinerawmaterials.com.



 After send online enquiry, we will reply you as soon as possible, if not get any response on time please contact us by Tel or Email.
Email:
sales@medicinerawmaterials.com
Tel: +86 592 5365887
WhatsApp: +86 189 6515 7632
Leave a Message
We will contact you within 24 hours.
You may also be intersted in these products.