OEM of facial mousse gentle cleaning foam delicate deep cleaning makeup remover
OEM of facial mousse gentle cleaning foam delicate deep cleaning makeup remover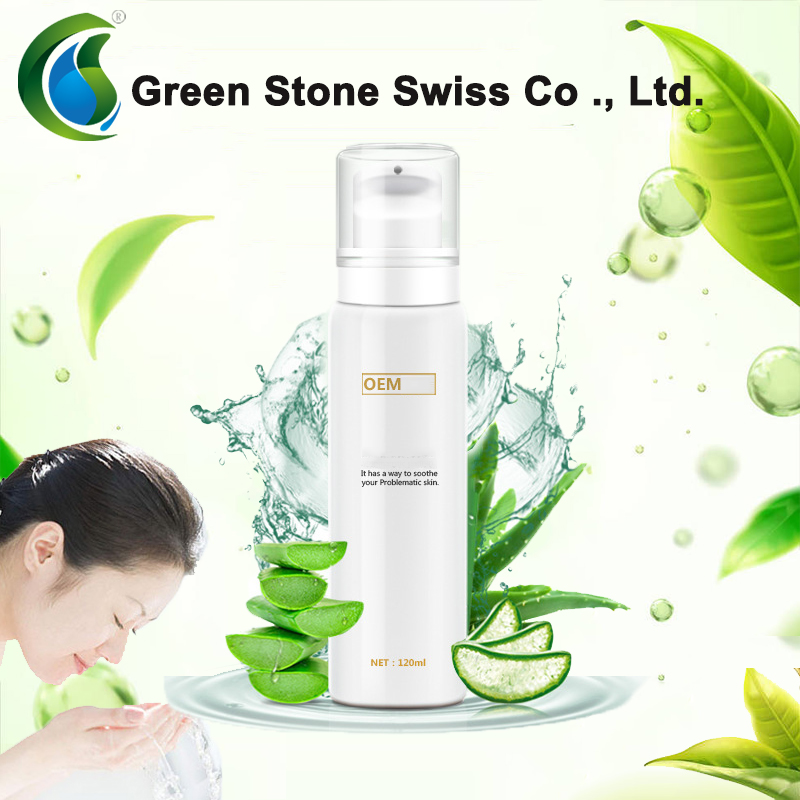 Product Name: New Chang Cleansing For Silk
Efficacy:
1. Dredge pores
Open the cell absorption channel to prepare for subsequent maintenance
2. Remove dirt
Remove dirt, makeup and grease, remove the absorption barrier of skin components
3. Suppress acne acne fade acne India
Aloe vera gel can reduce inflammation, inhibit inflammation, drain secretions, promote local metabolism, moisturize skin, prevent keratinization, and can astringent wound, promote cell regeneration, reduce or avoid scarring
4. Activate cells
Activate skin microcirculation and provide continuous energy for skin luster

Main Ingredients:
1. Natural Aloe Leaf Extract
Rich in vitamins, amino acids, fatty acids, polysaccharides, super hydrating and moisturizing, fight oxidation, repair damaged cells, sterilize and inhibit bacteria, make skin clean, smooth and moist for a long time
2. MD601 Water
Extracted from the deep ice sea water in northern Greenland, the water is filtered and filtered repeatedly to give hydration and elasticity to the skin that has lost moisture and vitality, and restore the baby's tender skin

The cleansing mousse loved by five groups of people:
1. Oily skin
Give oil serious, pore bulky, have blackhead person.
2. Mixed skin
The t-shaped part formed by the forehead and nose is heavily oiled.
3. Acne skin
Face frequently take blain or have blain mark, blain pit person.
4. Allergic skin
Facial light oil, but easy to some skin care products sensitive stimulation
5. Overtime skin
Overtime stay up late, pressure, resulting in more oil, acne.
Tips:
Cleansing techniques has a vital effect on the degree of cleansing and the brightness of the skin. When clean face with massage, it can make full use of washing face time at least twice a day to activate skin micro-circulation
The ring provides endless energy for the radiance of the skin.
Disclaimer: the information on this website is from the internet for reference only. Please refer to the actual instructions attached to the product and the final interpretation is owned by the company.


Welcome to contact us
We sincerely welcome friends from all over the world to contact us. ​After sending an online inquiry, we will reply to you as soon as possible. If you do not get any response on time please call us.
We are committed to meeting customers' unique needs by providing comprehensive and professional service, enjoying a good reputation among our business partners and customers for high-quality products, excellent after-sales services, competitive prices, and prompt shipping.
Green Stone Swiss Co ., Ltd. Warehouse&Office
Shanghai Office: 168 Zhonggu Rd, Pingpu District, Shanghai, China.
Xiamen Office: 106, Houdaixi Road, Xiamen, China.
Tel: +86 592 5365887
Mobile phone: +86 189 6515 7632
E-mail:[email protected](Reply within 1 working day)