OEM of Infant muscle protection spray moisturizing and drying repair
OEM of Infant muscle protection spray moisturizing and drying repair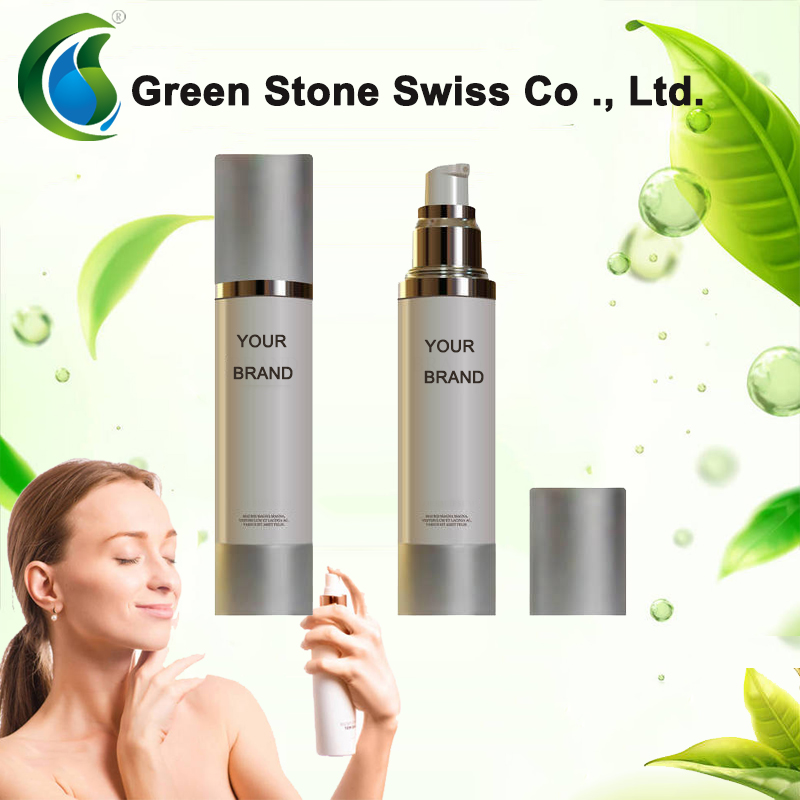 Product Name: Baby Skin Protection Spray
Net content: 120ml
Ingredients: Water, Glycerin, Octyl/Decanoate Triglyceride, Polydimethyl Siloxane, Titanium Dioxide, Perfluorooctyl Triethoxy,Base Silane, Ppg-10 Cetacean Ether Phosphate Ester, Betaine, Methoxy Cinnamate Ethyl Hexyl Ester, Dic12-15 Alkyl Alcohol, Polyether 8 Phosphate Ester, Acrylate (Ester) Class/C12-22 Alkanol Methacrylate Copolymer, Disyl (Oil Alcohol Polyether -8), Sodium Phosphate, Triethanolamine, Calcium Phosphate Silicate, Ammonium Dihydrogen Phosphate, Calendulaofficinalis Flower Extract, Albizia Julibrissin Flower Extract, Phenoxyethanol, Ethylhexyl Glycerin, Hydroxybenzoyl Ester, Essence, Chamomilla Recutita Flower Oil.
Main ingredients:
1. Marigold Extract
Marigold is rich in A variety of vitamins, especially vitamin A and vitamin C, can prevent pigmentation, improve skin luster and elasticity, slow down aging, avoid sagging skin
2. Chrysanthemum Extract
Dense hydrating, deep moisturizing, make skin moist and charming luster, like a new life
3. Flos Albiziae Extract
Keep skin soft, smooth, rejuvenate skin, keep skin moist and healthy

Propellant: propane, butane.
Efficacy:
Moisturize, protect skin from dryness, replenish moisture needed by skin, brighten skin tone, repair and improve muscle
and dull skin surface, conditioning skin to make skin shiny, keep skin soft, smooth skin, keep watered and healthy.
Usage: 
Before using this product, please shake it evenly and spray it on exposed parts such as face, arms and legs at a distance of 10cm.
Then gently pat until absorbed.
Notes:
1. This product is for external use only, not edible, so please keep it in a cool place and out of reach of children;
2. In case of accidental contact with eyes, rinse immediately with plenty of water;
3. Due to individual differences in the skin, it is recommended to do a sensitivity test behind the ear before use. If you feel uncomfortable, please stop using immediately;
4. Do not use in case of skin wound or eczema:
5. Do not use near the fire source or in large quantities in the room with fire source;
6. Do not put the product into the fire source;
7. To avoid cracking due to high temperature, please avoid sunlight or proximity to heaters, heaters and places above 40°C; When it's all used up,please take the empty bottle to the outdoor non-ignition source, press the pump head until the ejection sound stops and discard it.
Disclaimer: the information on this website is from the internet for reference only. Please refer to the actual instructions attached to the product and the final interpretation is owned by the company.


Welcome to contact us
We sincerely welcome friends from all over the world to contact us. ​After sending an online inquiry, we will reply to you as soon as possible. If you do not get any response on time please call us.
We are committed to meeting customers' unique needs by providing comprehensive and professional service, enjoying a good reputation among our business partners and customers for high-quality products, excellent after-sales services, competitive prices, and prompt shipping.
Green Stone Swiss Co ., Ltd. Warehouse&Office
Shanghai Office: 168 Zhonggu Rd, Pingpu District, Shanghai, China.
Xiamen Office: 106, Houdaixi Road, Xiamen, China.
Tel: +86 592 5365887
Mobile phone: +86 189 6515 7632
E-mail:[email protected](Reply within 1 working day)