Myristyl Alcohol
Myristyl Alcohol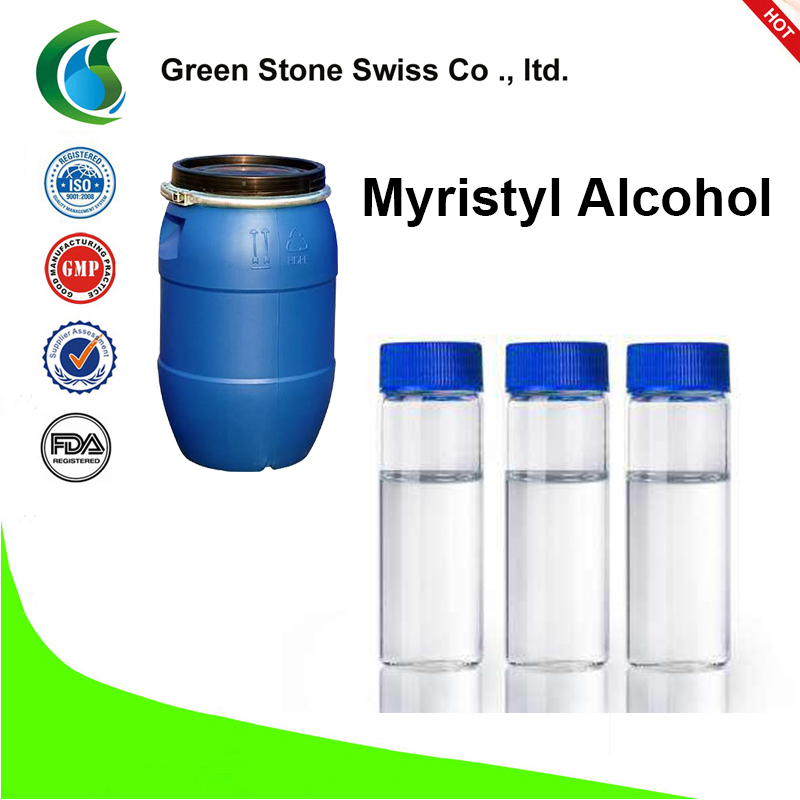 CAS NO.: 112-72-1
Molecular Formula: C14H30O
Molecular weight: 214.393
Appearance: Colorless and Clear liquid
Content:  99.8%
mgKOH/g Acid value:  0.08
mgKOH/g Saponification value:  0.1
mgKOH/g Hydroxyl value: 288
Water:  ≤0.1
Iodine Value: 0- 0.3
Sodification Range: 18 – 23℃
Hydrocarbon (%):  0 - 1.0
Colour:<10
Uses: 
Mainly used for the production of phthalic esters and aliphatic dicarboxylic acid ester plasticizers.
Application: As emollient for cold creams
Description:
Myristyl Alcohol is a kind of straight-chain saturated fatty alcohol. It is often used as an ingredient in cosmetics such as cold creams because of its emollient properties. It can also be used as the intermediate during the manufacturing of some organic compounds like surfactants. Some studies have shown that it can inhibit the endothelial activation and reduce tissue responsiveness to cytokines, having the potential to treat the periodontitis based on studies on rabbits. It is also employed for the fabrication of temperature-regulated drug release system based on phase-change materials.
Please

at any time if you are interested in Myristyl Alcohol.
If you want to know about Myristyl Alcohol price , please call our Customer Services Hotline +86 592 5365887 or send the email to sales@medicinerawmaterials.com.



 After send online enquiry, we will reply you as soon as possible, if not get any response on time please contact us by Tel or Email.
Email:
sales@medicinerawmaterials.com
Tel: +86 592 5365887
WhatsApp: +86 189 6515 7632
Leave a Message
We will contact you within 24 hours.
You may also be intersted in these products.