Montanov 68
Montanov 68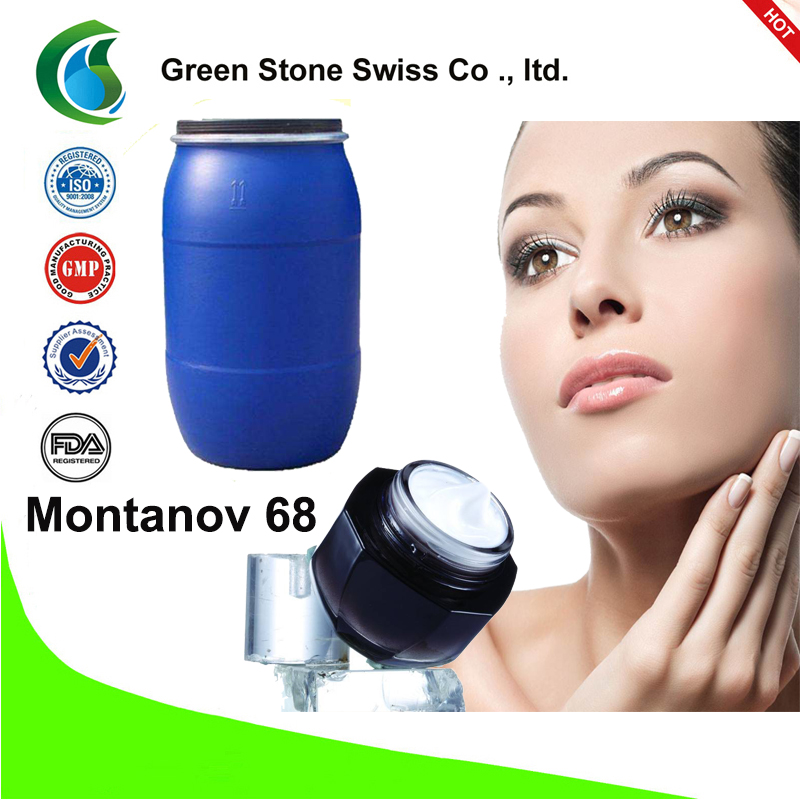 Appearance: White to yellowish particles
Application: Cosmetic
Function: 
1. It has extensive emulsifying ability, and its emulsion system keeps excellent stability.
2. The thickening effect is significant and reduces or eliminates the need for hard oils or other thickeners.
3. It produces a crystal, clear paste with a soft, smooth skin feel and pleasant cosmetic properties.
4. It can limit the loss of transdermal water and thus has a moisturizing function.
5. It can produce liquid crystal, which can improve the stability of the solvent and produce a moisturizing effect.
6. It is an excellent solvent for sunscreens and is especially suitable for sunscreen formulations.
7. It has highly chemically stable to acids and alkalis, which can be used to formulate hair removal creams, dyeing products, bleaching products and perm products.
8. Highly safe and mild, with a high level of skin tolerance, it is suitable for formulating products such as baby cream, anti-acne creams.
9. It has excellent biodegradability, which can be fully biodegradable within 30 days.
Description:
Montanov 68 is a natural crystal emulsifier of plant origin. It is mainly used in skin care and functional creams.
Specification: 25KG/carton
Storage: Sealed in the container and stored in a well ventilated, dry place under 32 ° C max to avoid overheating or freezing.  
Please

at any time if you are interested in Montanov 68.
If you want to know about Montanov 68 price , please call our Customer Services Hotline +86 592 5365887 or send the email to sales@medicinerawmaterials.com.



 After send online enquiry, we will reply you as soon as possible, if not get any response on time please contact us by Tel or Email.
Email:
sales@medicinerawmaterials.com
Tel: +86 592 5365887
WhatsApp: +86 189 6515 7632
Leave a Message
We will contact you within 24 hours.
You may also be intersted in these products.